What does it all mean anyway?
Publishing lingo demystified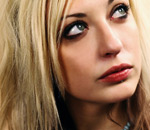 An informed author is a successful author. Use this glossary to understand some of the specialized language used by publishers and printers.
Acknowledgments: Optional part of the front matter of a book, in which the author thanks people who have helped him/her while the book was being written. Separate from the dedication but may share a page with it.


Chart: A visual representation of information that shows relationships or trends.


CIP: Acronym for Cataloguing in Publication, which provides numerical tools for cataloguing your publication with other, similar, works (see example). In Canada, CIP is supplied on request by the National Library in Ottawa. While not utterly necessary, CIP can be a sales tool since libraries and other organizations browse the CIP "new publications" lists for possible purchases.


Copyediting: Checking grammar, spelling, punctuation and consistency of mechanics in text and visual elements, such as tables or charts. May include creation of, or adherence to, a style guide for the document. May include fact-checking if contracted to do so. Other tasks may include writing or editing captions, credit lines, running heads, back matter and cover copy.


Copyright: A copyright holder owns the content of a published work, whether it is an image (including charts or tables) or text. In Canada, "published" means printed or made available to the public on a particular date, and copyright is asserted on that date. This means that someone using that information in a work of his/her own must pay for its use or be liable to litigation. In the USA and other countries, copyright must be registered for a fee to qualify for the right to litigate.


Dedication: Optional part of a book's front matter, in which the author acknowledges a person or people particularly important to the publication. Set on a recto page by itself, on the copyright page or on a verso page facing the half-title.


Developmental editing: Co-ordinating and editing a project from rough draft to final manuscript. Overlaps with substantive editing in many cases.


E-book: A book published in an electronic format such as a PDF or an EPUB file. A e-book may be the only format in which a book is available, or may be an additional format to a printed book. E-book formatting requires as much effort as formatting a printed book, and incurs similar costs.


EPS: Acronym for Encapsulated PostScript, an uncompressed file format for high-resolution vector images in printed materials.


EPUB: File format that makes an e-book readable on smartphones, tablets or other electronic devices. E-books must be in verified EPUB format before being submitted to iTunes for sale.


Folio: Page number.


Foreword: Often confused with a preface, a foreword is written by someone other than the author. Part of the front matter.


Half-title: The half-title is a page on which nothing is printed but the title of the book. In contrast, a title page also lists subtitle, author, publisher, etc.


Halftone: a black-and-white photograph. Called this because the greys in the image are made up of varying levels of black applied to white paper. Also called a raster image.


Index: An alphabetical list of names, places, subjects, concepts, etc., that appear in a publication. Part of the back matter.


ISBN: Acronym for International Standard Book Number (see example). Originally unique numbers of ten digits including a check digit, ISBNs have recently changed to thirteen digits. Often converted to a bar code (readable by scanning guns) which is printed on the back cover of a printed book.


ISSN: Acronym for International Standard Serial Number, a unique eight-digit number assigned to a specific periodical, whether in print of electronic. Periodical equivalent of an ISBN.


Permissions: Contacting copyright owners to request permission to include their words or images in a publication. Copyright holders will often request payment for use if the publication using their words or images will be sold or otherwise made publicly available (such as on a web site).


Print brokering: Submitting competitive quote requests to multiple printers with which the broker has a relationship, and assessing quotes received for cost-effectiveness. Takes into account special services a printer might offer, plant location, shipping costs and product quality.


Proofreading: In current practice, this is generally page or press proofing, which includes checking adherence to the appearance of the document as it was submitted to the printer. Conversion to press-ready files may affect the accuracy of running heads, folios and other type, page breaks and locations of images. Making changes unrelated to press errors at the proof stage usually incurs a monetary penalty.


Recto: Right hand page. Normally an odd-numbered folio.


Style guide: List of style conventions to be followed in a document to ensure consistency within and among related publications. May be a standardized guide like Chicago or AP (Associated Press), an organization's own, or built by the copyeditor during the editing process.


Substantive/structural editing: Clarifying meaning, eliminating jargon and smoothing language and tone. May include checking or correcting reading level, creating or reworking tables and images and reorganizing a manuscript for content and structure. Changes may be suggested to or drafted for the author, based on the author's wishes.


Table: A visual comparison method of arranging information in rows and columns.


TIF: Acronym for Tagged Image File format, an uncompressed file format for high-resolution tonal images in printed materials.


Vector image: A line drawing image without halftones.


Verso: Left hand page. Normally an even-numbered folio.


Word count: The number of words in a document, paragraph, page or other selection of text. A standard editing page contains 250 words, which is approximately the word count of a page of copy in 12-point Times Roman typeface with one-inch margins on letter-size paper.