Are You Ready to Publish?
GF Murray Creative Info Solutions helps your words come alive!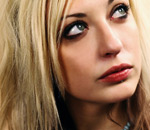 Whether it's a book, e-book or web content, our services are designed to help you publish professionally and cost-effectively. Our clients say their published materials look great. Our clients' readers say the materials work. And unlike traditional publishing, GF Murray's clients keep full control of the publishing process—including the profits! Never published before? Don't worry. After more than twenty years helping authors succeed with print and digital publishing, we can honestly say, "Handholding no extra charge."